Learn About ITMI From Our Students
ITMI Gives Our Students The Edge In The Industry
Receive training from experienced leaders and mentors, all of whom are active tour directors. The ITMI faculty provides you real-world, hands-on, practical applications in both the classroom and the field. You will learn everything you need to know to begin living your dream as a tour director or guide.
Many leading tour operators only hire ITMI graduates because our courses provide the best hands-on experience and training in the industry. As an ITMI student, you go through our exclusive career placement strategy, which includes role playing and interview techniques, resume, cover letter and video introduction preparation, professional resume photography and are provided with a personalized career action plan and one-hour career coaching session.
Once you've graduated, you gain access to the ITMI Alumni Library. This one of-a-kind resource for alumni contains more than 2,300 documents including tour commentary, maps, city tours notes and routing, technology and updated research material that has been complied for over 40 years, just some of the support and foundation to ensure your success in this career.
As a graduate of ITMI, you are a passionate leader and champion of the travel and tourism industry. As tour directors and tour guides you make a difference by creating bridges of understanding between cultures and are ambassadors of goodwill. Inspire others with your outreach efforts by submitting your story for a feature.
We love to highlight our graduates' roles as stewards of the environment and leaders in giving back to communities around the world. By featuring your work, we hope to help you generate awareness of issues affecting our global community and acknowledge your efforts to better our world. #ITMIMakesADifference
As a graduate of ITMI, you become part of the world's largest network of professional tour guides and directors, industry partners and operators. As an ITMI alumni, you are eligible to attend our five-day Annual ITMI Symposium, for advanced learning sessions, destination knowledge, networking and employment opportunities with both your colleagues and a wide variety of ITMI Tour Operator partners. As a graduate of ITMI, we partner with you for the entirety of your career — your success is our success.
ITMI Alumni Miriam on the joy of storytelling and unexpected places.
Alumni Michael Ruggieri sharing his success story and what brought him to ITMI.
Alex Bayless shares what brought him to ITMI and how much he has gained since taking the ITMI Tour Director / Tour Guide program.
Our Method
While you may find other shorter programs or online courses, ITMI knows that hands-on training and in-person learning from leading industry experts are the top reasons behind our students' success.
We know that in order to be successful in this industry, you cannot learn how to manage a tour from a computer screen and be effective in the field. We know that by immersing yourself in our two-week curriculum, you have a greater cohesive knowledge and understanding of what it takes to be a tour director or tour guide.
And finally, we know that the two weeks of intensive training that ITMI has developed prepares you for the career of your dreams.
And we aren't alone. Many tour operators in the industry will only hire ITMI graduates because of the industry-leading education and experience our graduates received while taking our Tour Director and Tour Guide program.
With a class of 25-30 students you'll learn and practice applied skills in a group size that reflects real tours.
8,000+ Graduates Worldwide
Join the world's largest network of successful Travel & Tourism professionals.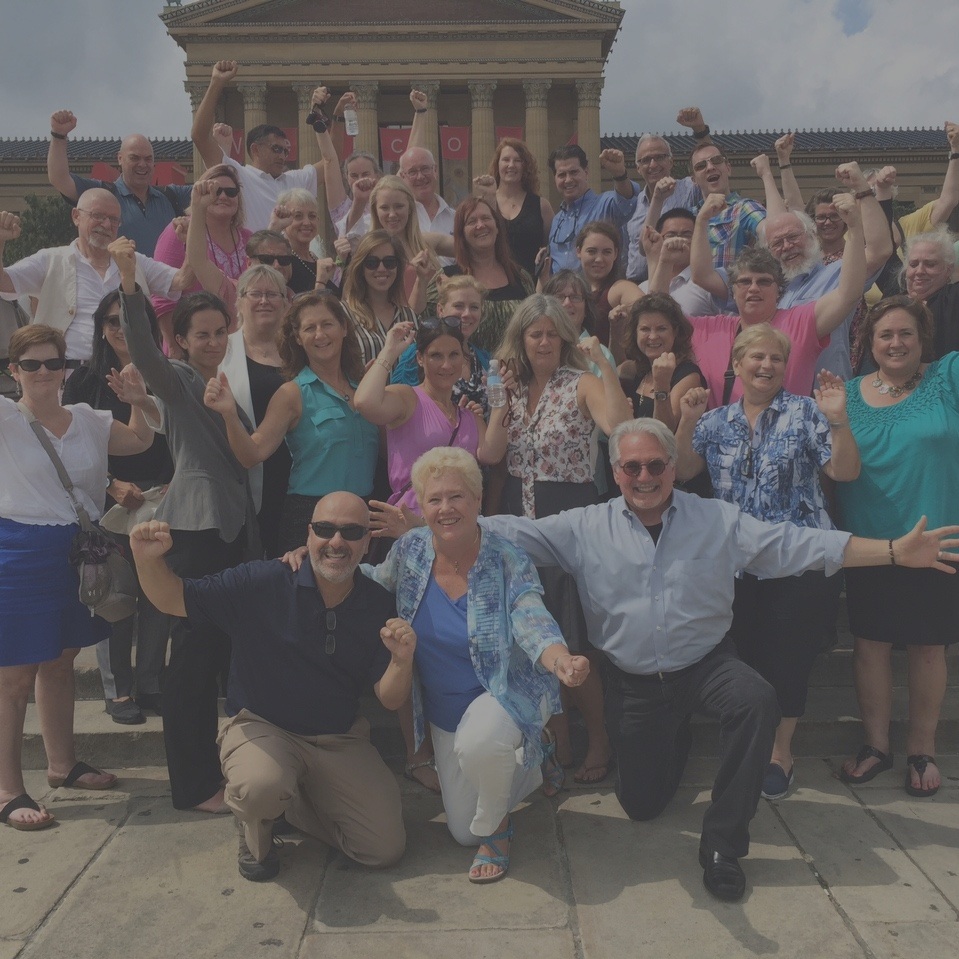 ITMI has over 40 years as leaders in professional Tour Director and Guide education.
700 Allied Tour Companies
ITMI has partnerships with over 700 the best global Tour Operators, giving our alumni the greatest opportunity for professional networking and career connections.
Our alumni are highly sought after professional Tour Directors and Guides. As a graduate, you have a competitive advantage over graduates of other programs.